Wiper system parts
Make your choice from the underlying product groups for the various mounting options.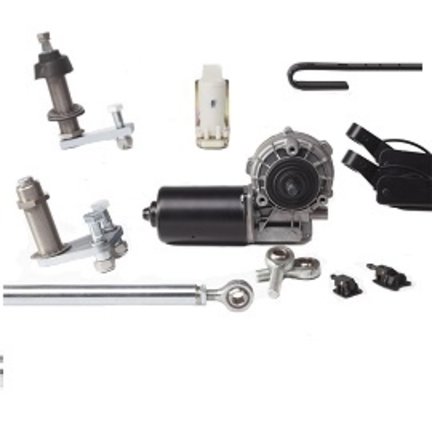 MaQu parts supplies a wide range of wiper components, particularly for the bus market both original parts as alternatives. The program wiper parts, depending on the  market and the products, are available for the brands SWF, Bosch, Doga, Matador, and Valeo. 
Automotive markets;
            - Bus and Coach                                    - Trucks
            - Tram and Metro                                   - Construction machines
Product categories of wiper parts 
   - Wiper arms (Hook and Saddle)   
   - Wiper rods and wiper links 
   - Washer pumps
   - Washer jets
   - Wiper motors
   - Heatshot
For all your questions about wiper parts please contact us. You can call us or fill in our contact form.